"As an entrepreneur, you are at the "heart and soul" of your business.  But how do you think strategy, without understanding how your decisions impact the value of your business?"
This FREE course is the first step in understanding the IMPORTANCE of knowing about business valuation.

How Do VCs Value Businesses
Venture capitalists have a clear understanding of business valuation. Maximizing the return is the baseline as to whether to commit to an investment. For the entrepreneur, knowing what the VCs want, the methods they use, and how to leverage business valuation knowledge will enhance their strategy implementation.

What Are the Myths of Valuations
As business valuation is considered somewhat a BLACK BOX. Thus the creation of Myths. Many entrepreneurs and uniformed professional believe that valuating a business in multiple of sales, earnings, or cash flows...WRONG, a myth. Others say valuation is by an account...WRONG, a myth.

Why Valations Are Important
When it is the BEST TIME TO SELL, you better know what the business is worth. Understanding business valuation will give you an upper hand in determining the business value, negotiations with investors and other stakeholders, and assessing your personal wealth.
TAKE YOUR FIRST STEP LEADING TO UNDERSTAND BUSINESS VALUATION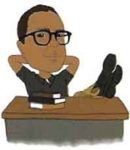 Grow your

KNOWLEDGE

Take better

CONTROL

of the process

Transform to the

NEXT LEVEL

Show your

UNIQUENESS

Understand the

VALUATION MYTHS



This FREE online course is a game-changing tool that will allow you to understand how venture capitalists value businesses. Whether you intent to use a venture capitalist, angel investor, private investor, or get want to know, you will benefit.  So sign up.  And, it is free.

YES! I'd like to join the

FREE

Business Valuation Course.  
Resimperioum, LLC @ 2108.  ALL RIGHTS RESERVED. UNAUTHORIZED DUPLICATION OR PUBLICATION OF ANY MATERIALS FROM THIS SITE IS EXPRESSLY PROHIBITED. ALL PRODUCT NAMES, LOGOS, AND BRANDS ARE PROPERTY OF THEIR RESPECTIVE OWNERS. ALL COMPANY, PRODUCT AND SERVICE NAMES USED IN THIS WEBSITE ARE FOR IDENTIFICATION PURPOSES ONLY. USE OF THESE NAMES, LOGOS, AND BRANDS DOES NOT IMPLY ENDORSEMENT. THE VIEWS AND INFORMATION CONTAINED WITHIN THIS WEBSITE ARE PROVIDED FOR INFORMATIONAL PURPOSES ONLY, ARE NOT MEANT AS FINANCIAL ADVICE, AND REPRESENT THE CURRENT GOOD-FAITH VIEWS OF THE AUTHORS AT THE TIME OF PUBLICATION. THE ABOVE STATEMENTS ARE A REPRESENTATION OF VENDOR'S EXPERIENCES. EVERY EFFORT HAS BEEN MADE TO ACCURATELY REPRESENT THIS PRODUCT AND ITS POTENTIAL. EXAMPLES AND TESTIMONIALS IN THESE MATERIALS ARE NOT TO BE INTERPRETED AS A PROMISE OR GUARANTEE OF RESULTS. THIS PRODUCT'S POTENTIAL IS ENTIRELY DEPENDENT ON THE PERSON USING IT, AND THEIR CURRENT SITUATION.